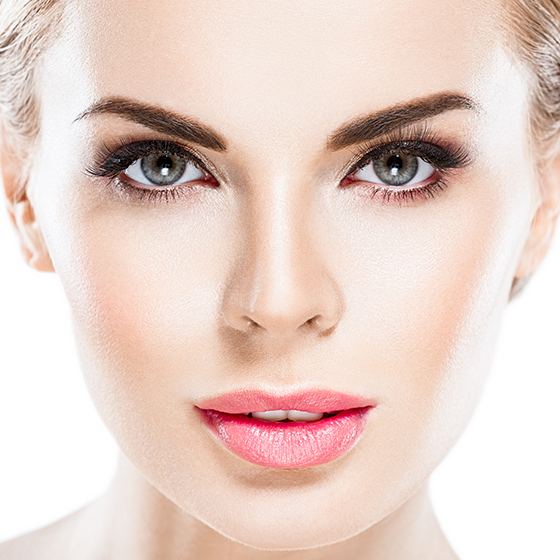 Semi Permanent Make Up
Frame Your Face with Enhanced Eyebrows, Eyes and Lips
Book an appointment
Imagine waking up everyday looking fresh and defined without the need to put make-up on, well this is easily achieved with Micropigmentation, also known as Semi Permanent Make up to enhance your Eyebrows for a total groomed appearance.
Rasita is our semi permanent make-up specialist here at our London Mayfair Practice, she has a natural eye for what is aesthetically pleasing which enable her treatments to instantly correct, define and improve your eyebrows.
How It Works
Semi permanent makeup or micropigmentation lasts for 1 to 2 years and gives a naturally groomed and enhanced look. This technique involves placing fine particles of hypo-allergenic pigment a few millimetres deep in the skin to define your eyebrows, eyelash line and lips.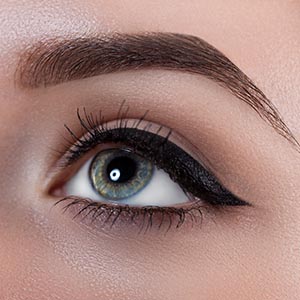 Eyebrow enhancement – Individual hair strokes to correct, add shape, definition and impact to the brow area. The perfect colour is selected depending on your natural skin and hair colour. The use of hair strokes is the most natural effect, however you can always go for a high impact power brow by adding further hair strokes and shading or the ombre eyebrow.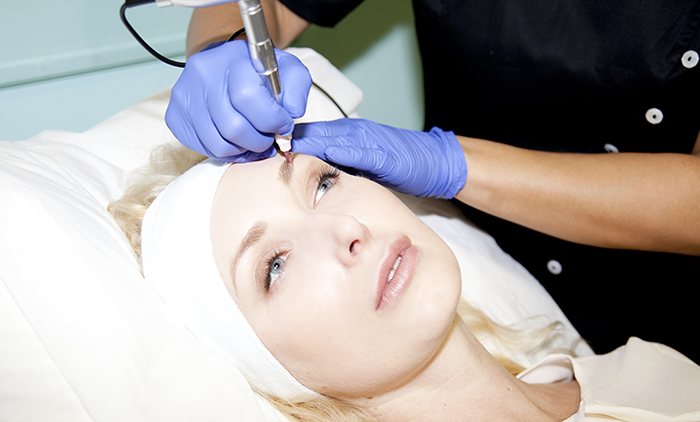 Summary of Your Treatment
Back To Normal Activity
Immediately
Full Recovery
24-48 hours
Social Engagements
Avoid for a few days post treatment
Results
Instant, true colour after healing
Duration Of Results
12-24 months
Risks & Complications
Tenderness, pigment rejection
Aftercare
7 days avoid steam, sauna, swimming, sun exposure
Treatments
A blend of fine pigments is used to create an individual colour and look to suit the needs and features of each client. A high performance digital micropigmentation device, which has disposable implantation cartridges is used to offer an optimum treatment experience.  Highly effective topical anaesthetic creams are used to ensure your safety and comfort. The treatment takes approximately 1 to 2 hours and this includes time for the numbing anaesthetic cream to take effect to ensure your comfort.
After the treatment you will be given full aftercare instructions and you can go back to your normal activities. Unlike conventional tattooing there is no downtime as the pigment is superficially implanted therefore there is no scabbing of the area.
After the initial treatment you are invited back after 4 weeks for a colour re-touch, this is normal practice as extra pigment is added to impact the colour and any minor adjustments can be made at this time.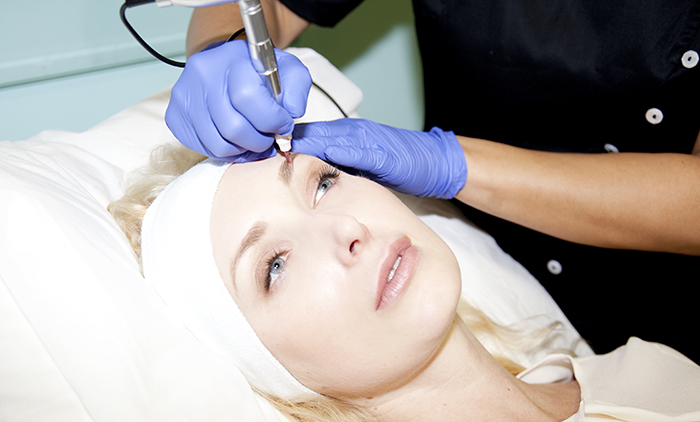 Price
We offer expert aesthetic treatments at a reasonable price and never compromise safety or quality of products.
| | |
| --- | --- |
| Eyebrows - using hair strokes, ombre or powder effect   | £400 |
| | |
| --- | --- |
| | Not sure if Micropigmentation is for you?  Then simply make your Make-up Consultation and let us talk you through the treatment. |
| | Your Treatment appointment includes full design and consultation along with the Micropigmentation procedure. |
| | If it's your first time at the clinic then a £50 deposit is required to secure your appointment, fully redeemable against any treatment or product. |
| | Please note 24 hours notice is required to change or cancel an appointment to avoid a cancellation charge. |
| | T: 020 7408 1164 |
Where to Find Us
We are discreetly located in Mayfair, with Bond Street and Marble Arch Tube stations only a few minutes walk. Nestled between Selfridges and Grosvenor Square, we are neighbours to Harley Street's Private Medical District.
Opening Times
Monday 10:00 - 18:00
Tuesday 10:00 - 18:00
Wednesday 10:00 - 18:00
Thursday 10:00 - 18:00
Friday 10:00 - 18:00
Saturday Closed
Sunday Closed

Book an Appointment
Please reach out by phone or email and we look forward to welcoming you to the clinic to assist in any medical or aesthetic need you may have.