Radiowave, also known as Radiosurgery is the most effective non-surgical treatment for the safe removal of:
Moles
Skin-tags
Some birthmarks
Thread and Spider veins
Dr Masani and Dr Jones at the Mayfair Practice in London are two of very few practitioners within the UK that use Radiowave technology.
This comfortable and quick procedure is usually scar-free and requires no cutting or stitching.  Dr Masani has been performing these procedures since 1991, and Dr Jones has worked closely with him to perfect her skills since 2008, which makes both of them a perfect choice to achieve an aesthetically pleasing result along with peace of mind by categorizing the mole type before removal.
Treatment Steps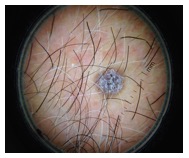 Firstly one of our Mayfair doctors takes a medical and lifestyle history, then as the procedure is explained to you any questions or concerns you have can be answered. Then your moles are examined under a Dermascope, which is a special polarized light. This allows the mole or naevi to be categorized by type. This is important as once we identify the mole by type we then know whether it will remain benign or have the potential to become malignant (cancerous). Usually most moles are perfectly normal and harmless.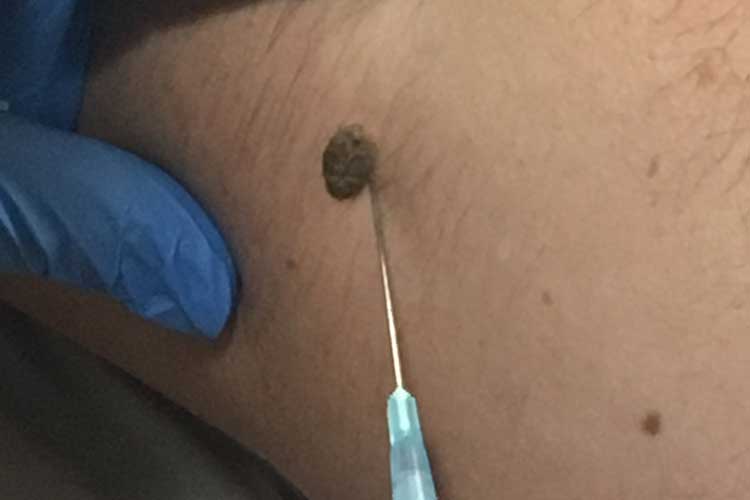 We can remove up to four moles in one treatment.  The chosen moles are then prepared for painless removal by injecting the skin with local anesthetic.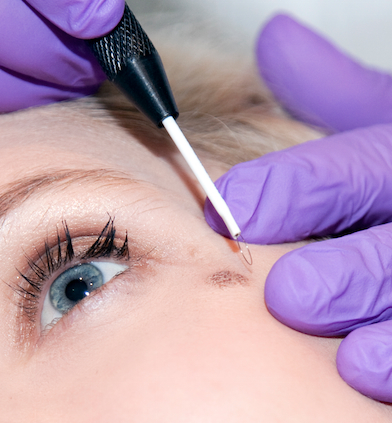 The removal of a mole involves a fine platinum wire, as thin as a human hair, to be electrically charged with radiowaves and brushed lightly over the area. This removes the layer of mole (pigmented skin), skin-tag or birthmark and coagulates the blood vessels so that the wound does not bleed.  Only the pigmented tissue is removed, leaving the dermis untouched to minimize risk of scarring.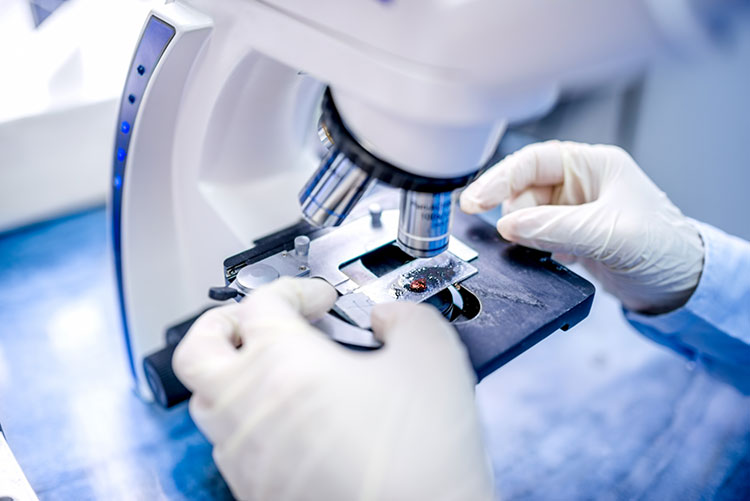 The cutting electrode or loop of Radiosurgery is cold so it does not burn or heat the skin.  As there is no carbonization of tissue the mole can be sent for Histopathology, which is laboratory analysis to rule out skin cancer.  This is only done if the mole presented as suspicious when clinically examined under Dermascope.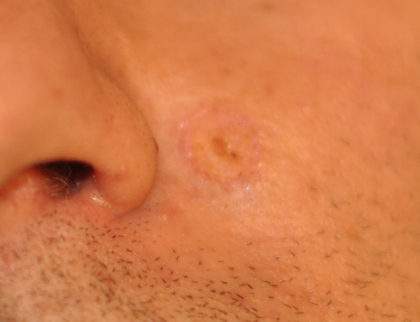 Immediately after the treatment the area will be pinkish as if you have wounded the skins surface.  We place medicated cream and a small skin coloured dressing over this so you can resume normal activity immediately upon leaving the clinic. The healing process then begins and over a few days a small scab will appear, this should be allowed to naturally fall off. After a week or so the new skin will be visible and with time will fade to match the surrounding tissue.
A small number of moles need to be retreated over time, as rarely a few pigmented cells may be left behind as they are microscopic.  These cells may regenerate and a new mole may appear, these could again be removed.
Treatment of thread and spider veins is done with a fine needle that is inserted into the vein and after two weeks of healing, they are no longer unsightly.
Benefits
Benefits of Radiowave to remove moles:
inimally invasive, swift and comfortable treatment
Minimal bleeding and tissue damage therefore rapid healing
Safe, as our doctors are expert in this procedure
Mole can be sent for histopathology for peace of mind
Good aesthetic result as usually no scarring
Science
Radiowave or Radiosurgery is an electromagnet wave, so as the Radiowave is introduced to the skin to remove the mole, it performs a circuit through the skin and safely exits the body via a small antenna that is placed in contact with your skin. The treatment is completely painless and sensation free. As the platinum wire that is charged with Radiowaves is cold to the touch it does not heat or burn the mole or skin tissue. This allows the skin mole to be removed in its entirety allowing for laboratory analysis if clinically required.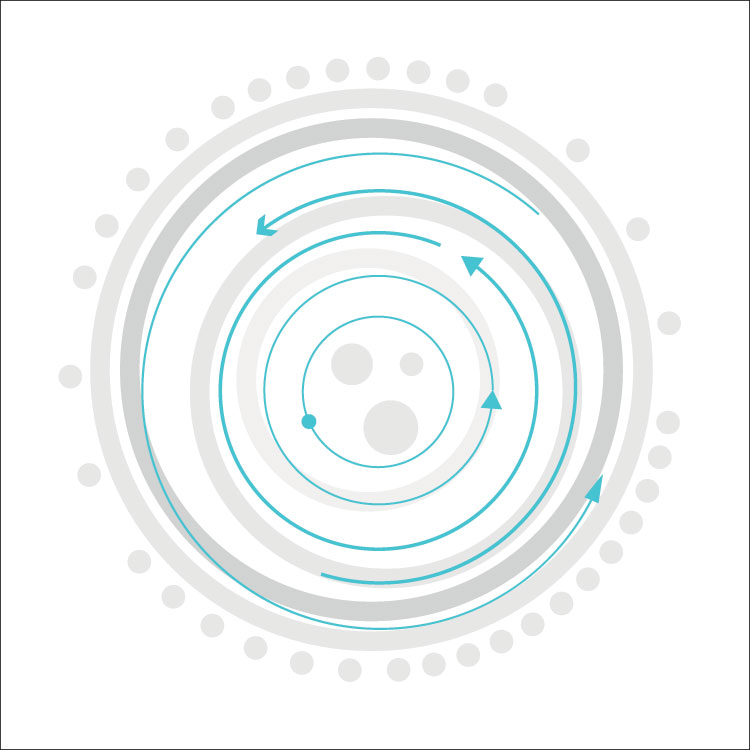 Price
|   | Duration | Price |
| --- | --- | --- |
| Consultation and Treatment - up to 4 moles | 60 mins | £650 |
|                                                   - up to 10 moles | 75 mins | £1075 |
|                                                   - per extra mole |   | £85 |
| Consultation only | 20-30 mins | £200 |
| Treatment after Consultation on different day (4 moles) | 30 mins | £450 |
| Retreatments - (rarely moles require this) | 30 mins | from £300 |
| | |
| --- | --- |
| | Want to know more? Then simply make your Mole Consultation Appointment and let us assess your moles and talk you through the treatment. |
| | Each time you need new moles removing a consultation is required to assess the moles before treatment. |
| | If it's your first time at the clinic then a £50 deposit is required to secure your appointment, fully redeemable against any treatment or product. |
| | Please note 24 hours notice is required to change or cancel an appointment to avoid a cancellation charge. |
| | T: 020 7408 1164 |
Video Clip
See how simple the treatment is...
Where to Find Us
We are discreetly located in Mayfair, with Bond Street and Marble Arch Tube stations only a few minutes walk. Nestled between Selfridges and Grosvenor Square, we are neighbours to Harley Street's Private Medical District.
Opening Times
Monday 10:00 - 18:00
Tuesday 10:00 - 18:00
Wednesday 10:00 - 18:00
Thursday 10:00 - 18:00
Friday 10:00 - 18:00
Saturday Closed
Sunday Closed

Book an Appointment
Please reach out by phone or email and we look forward to welcoming you to the clinic to assist in any medical or aesthetic need you may have.